We need your help this March as we strive to o assist an ever-growing number of requests for assistance.  Our goal is for our community to donate 100 Backpacks this March. Can you help?
1.Grab a brand new or lightly used backpack (22L+)
Why backpacks? Those with no fixed address, in transitional housing or couch surfing find the ease of a large backpack easier for their belongings. Although we have sports bags perfect for individuals and families staying in refuge settings or temporary accommodation, we unfortunately don't have the backpack quantities necessary to fulfill all requests.
2, Pick a size between 10-16 LADIES or M-2XL MENS (our most in demand sizes)
Include in your bag new or lightly used items
1x Basic T-Shirt
1x Pair of Jeans
1x Jumper or Hoodie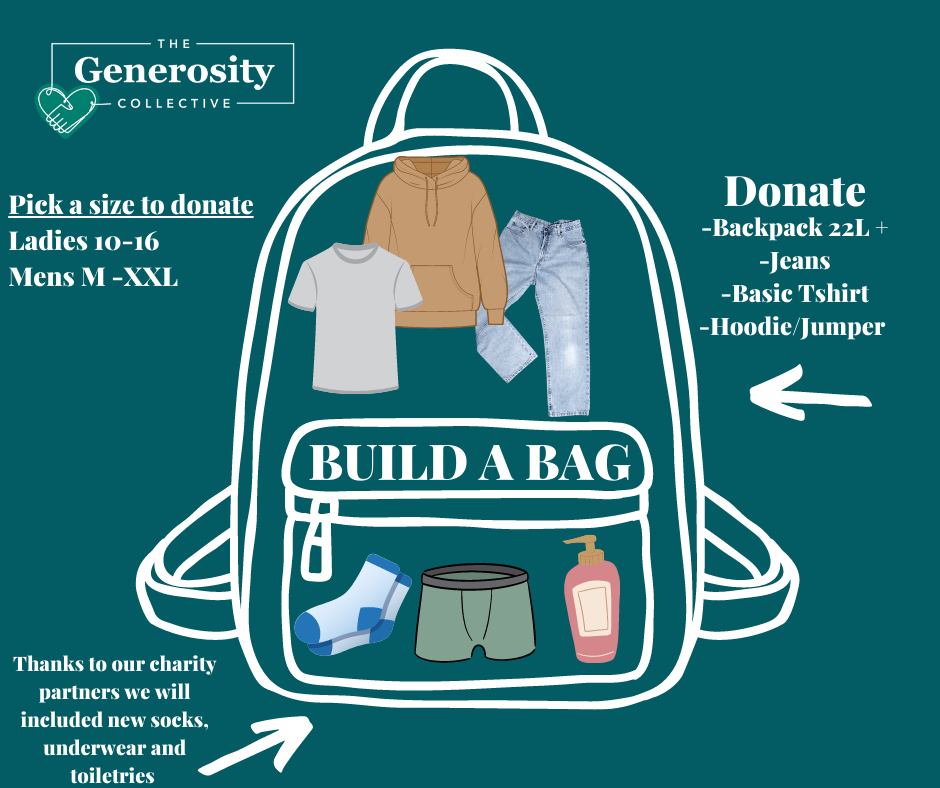 WANT TO ADD MORE?
Also include new or lightly used.
Tracksuit Pants
Joggers/Chinos
Extra T-shirts (short and long sleeve)
Active wear
Knitted Jumper
Casual Shirt/Blouse
Beanie
WHAT WE WILL ADD
Items to compliment donated items to ensure each bag contains 3-4 complete outfits.
New underwear
New socks
Toiletries (with thanks from Pinchapoo)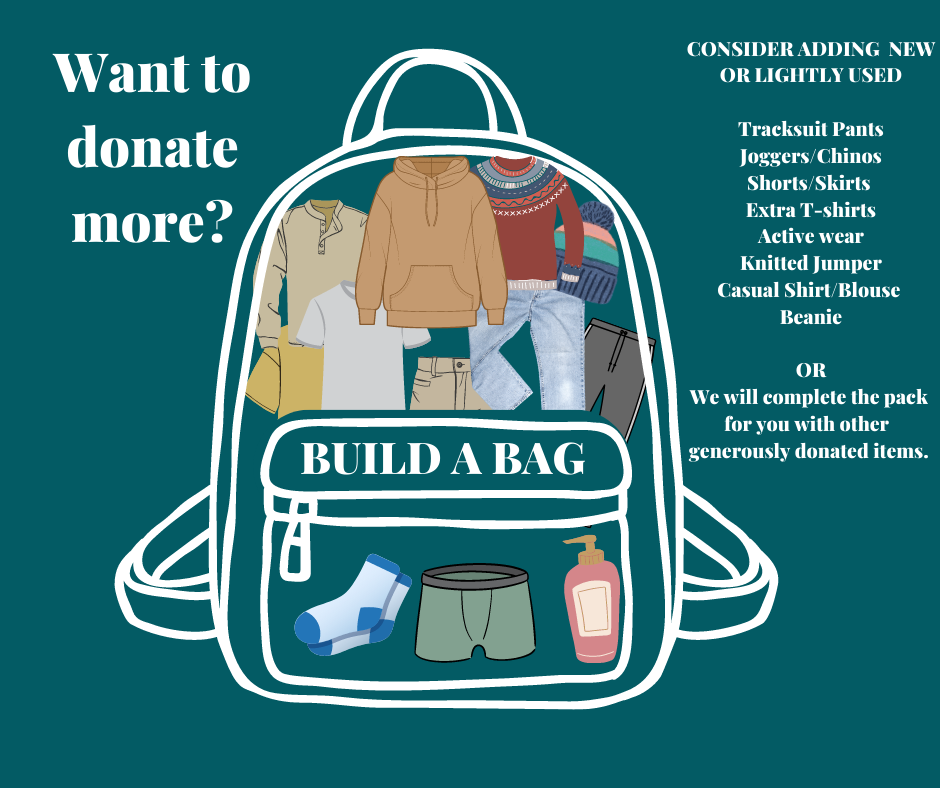 3. DELIVERY IN PERSON- 22 Thornton Crescent Mitcham VIC 3132
Tuesday 28th March
9.30am-12.30pm
Thursday 31st of March
9.30am-12.30pm
Saturday 1st of April
8am-9am
To our generous giving community who donate money regularly, during March and April, your donations will go towards the purchase of new backpacks
If you would like to be involved in our appeal and prefer to donate online,  please do so HERE 
With Thanks
Elise and Natalie