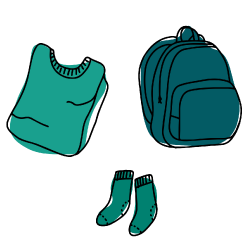 Bottoms
All sizes/genders- Tracksuit & Joggers
Jeans for women- 10-14
Tops
All sizes– Women's and Men's Basic T-Shirts
Hoodies– Women's M, L, XL & XXL
Brand New Underwear
Women's Size 10-22
Men's M, XL, XXL
Boys– 3-4, 4-6, 6-8, 8-10, 10-12
Girls-3-4, 4-6, 6-8
 Socks  
Kids- Sports socks 
Babies Clothing
* We are unable to accept knitted baby items at this time as we are well stocked with beautiful items.
 Knitted Blankets
We like to place knitted rugs in all packs that are requested for individuals facing homeless or sleeping rough.
Knitted Beanies
We would love Men's beanies in plain colours without pom poms if possible!
Bags
Clear zipped PVC doona bags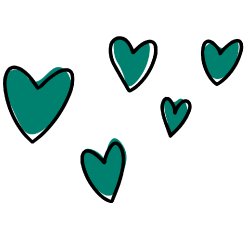 Branded transport vehicle
Label Printer 
Soft Rubber Flooring for Volunteers
Sponsored boxes/bags
Free event space
Pro Bono social media marketing
Pro Bono WordPress consultant/editor
If you can donate an item on our Dream Big Wish List, then please reach out to us via our Contact Us page.